Shop for the Cluster
Give the Cluster Credit for Your Regular Purchases
There are several ways to shop for the cluster, and there's no extra money out of your pocket. Click on any of the following to learn more about each program.
Earn money for the Cluster…
1) At the Grocery Store – Register your loyalty cards from Harris Teeter, Safeway, or Giant, and a portion of your purchases is automatically credited to the Cluster.
2) At Select Capitol Hill Restaurants – Securely register your credit cards and use them at select Capitol Hill Restaurants.
3) At Tunnicliff's Tavern on the 2nd Tuesday of every month. Eat out between 5 and 10 pm and 15% of your bill goes to the Cluster.
4) Through an Online Shopping Portal – shop online at stores like Nordstrom, Old Navy and Barnes and Noble through a special link and a portion of your purchase goes back to the Cluster.
5) With your Target Red Card. Once you register your card to Peabody, Watkins, or Stuart-Hobson, Target automatically makes donations directly to the school (not through the PTA).
---
Harris Teeter
Harris Teeter's Together in Education program contributes a percentage of your purchases of select HT Brand products to the Cluster School when you use your VIC card.  Full information about the program can be found here.
Instructions
Simply give the cashier your VIC card and the school's TIE number (#7467)
Shop at Harris Teeter
OR
Register your VIC Card online using School Code: 7467
Shop at Harris Teeter
This one time sign up process must take place each school year – even if you had signed up last year, you must do it again.
---
Safeway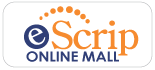 Giving to the school is as easy as shopping for groceries if you register your Safeway Club Card with eScrip. The eScrip program doesn't cost you anything.  And after you sign up you don't need to do anything else!  Participating merchants contribute each time our registered families make a purchase and swipe their Safeway Club Card. There are no receipts to collect, no vouchers or certificates to buy, no hassles for you – and every purchase counts. Information about the program can be found here.
Instructions
Register your Safeway Club Card. Go to eScrip and follow the instructions.  Select the Capitol Hill Cluster School PTA and type in your information. You must renew each school year.
Shop at Safeway
(Optional) Go online and shop using this link
You must have the actual Safeway Club Card number to register.  Please call Safeway customer service (1-877-723-3929) to retrieve your card number.
Giant
Instructions
1. Log onto www.GiantFood.com.
2. Click on Our Stores, then Click Register Your Card.
3. Fill out the form and enter the code for the Capitol Hill Cluster PTA—00071
---
Select Capitol Hill Restaurants
Eating at Restaurants on the Hill?
It couldn't be easier to support CHCS. Register your credit cards (on a secure website) at the following link: http://escrip.rewardsnetwork.com/ and a percent of your total bill goes back to CHCS. No further action is required! There is nothing noted on your bill and it doesn't interfere with any mileage, points, or rewards associated with your credit card. Register all of your credit cards, ask family members to register their credit cards – national chains participate in this program too.
Which restaurants are participating? You can search on the site by zipcode or neighborhoods but a few close by include:
Sonoma
The Ugly Mug
Zest
Capitol Hill Tandoor
Justin's Cafe
Wok & Roll
Lucky Strike
---
Tunnicliff's Tavern, located across from Eastern Market on 7th Street SE, is a Capitol Hill favorite. Join your friends and neighbors on the 2nd Tuesday of every month  for CHCS Night at Tunnicliff's.  Dine and donate at the same time — Tunnicliff's will contribute 15% of all sales between 5 pm and 10 pm to CHCS PTA. No special codes or coupons needed.
---
If you are ordering online from Nordstroms, Walmart, Sears, Old Navy, Barnes & Noble, Pottery Barn, 1-800 Flowers and more – too many to list – then do it through a special portal and CHCS PTA will get credit.
NOTE: If you have  already registered your Safeway card you are already a member, you will just need to fill in your either your email address or number and select the Safeway card from the pull down menu and provide your club card number.
---
If you have a Red Card, please take a moment to link your card to one of the Cluster schools. The website link for Target's TOE (Together in Education) program is www.target.com/tcoe – go to the site and then select Peabody, Watkins or Stuart Hobson. The schools can be pulled up by name, zipcode, or program ID number (provided below).
Target will donate 1% of your purchases to the school you designate. This money is not sent to the PTA – it is sent directly to the school and used at the principal's discretion for our students.
Peabody/Program ID number 39734
Watkins/Program ID number 39640
SH/ Program ID number 39763